Things to Do: Carmel, Monterey & Big Sur
Monterey County offers iconic California experiences by highlighting everything that's best about the Golden State. There are few places on earth as incredibly dynamic and picturesque, with its rugged coastline, beautiful beaches, inland vineyards, world class golf courses and quaint seaside villages. There are dozens of memorable activities, both indoor and out, which cater to every taste and age. It was difficult narrowing our favorites to only ten, but here are the absolutely "don't miss" vacation experiences for a trip to Carmel-by-the-Sea – Our Top Ten recommendations for enjoying our little slice of heaven!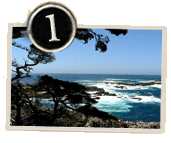 Hike Pt. Lobos State Reserve
Watch whales in January from spectacular vistas while the sea crashes against the cliffs below. The calm waters of Weston Beach (yes named for the famous photographer Edward Weston) where the inlets look like black ink when the sun is just right. The blue green algae of Cypress Cove that looks like luxurious orange velvet alongside the cool pale green grey mosses. And then the fog rolls in to create magic.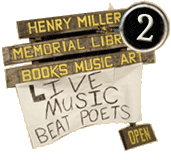 Big Sur Henry Miller Library
Up close and personal at this super small venue in the redwoods. Hang out under the stars with bands like Arcade Fire, Explosions In The Sky, Red Hot Chili Peppers, John Waters, Thurston Moore, Yo La Tengo, Philip Glass, Black Francis, Marianne Faithful and Patti Smith.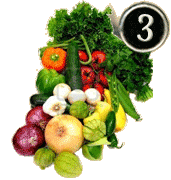 Local Farmer's Market
at the Monterey Peninsula College parking lot. Arrive as early as possible for the best locally grown produce, honey, flowers, pastas, pastries and smiles (not just the cows are happy in California).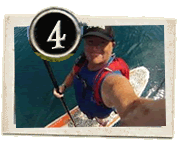 Water Sports
Catch a wave on a surfboard – check out Carmel beach – excellent surf for beginners as well as seasoned surfers. Or rent a stand up paddle board. Or simply go body surfing. It's all about sun, sand and ocean breezes!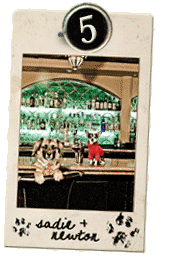 Let the day go to the dogs!
An afternoon run on Carmel's beautiful "leash-free" beach is sure to build up a thirst, to be quenched at "Yappy Hour" where you'll mingle with locals and visitors alike at Cypress Inn's pet-friendly "Terry's Lounge", co-owned by legendary screen star Doris Day. Mutt-tini, anyone?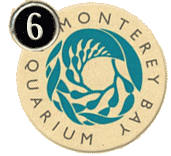 Monterey Bay Aquarium
The jellyfish are pure art in motion. The sea dragon and sunfish are awe inspiring.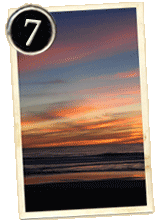 Winter Vacation
Nights in Wintertime average in the mid 40's (perfect for fireside cuddling). The warmer days often offer blue skies and moonlit nights are picture perfect. Winter offers the most intensely colored sunsets and perfect weather to walk the pristine beaches and coastal parks.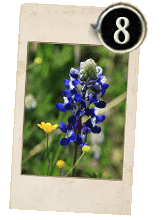 Spring Wildflowers
Pack a picnic lunch and drive deep into Carmel Valley to enjoy miles of wildflowers in the spring (wine tasting along the way) or walk to Carmel Beach and enjoy the fragrant air at one of the world's most scenic beaches.

Explore the rugged Central coastline with a drive to Big Sur
Lunch @ Nepenthe, located 800 feet above the pacific ocean. Then walk off a few of the calories on the followed by a walk on the purple sand at Pfeiffer St. Beach, featuring an 80-foot waterfall that drops from granite cliffs into the ocean from the Overlook Trail.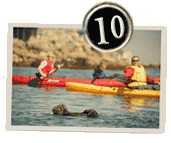 Adventures by the Sea Kayak Tour
Discover the kelp forest canopy of the Monterey Bay. Kayakers get an up close and personal look at this wonder of nature teeming with wildlife. You'll be greeted by harbor seals, diving pelicans or rafts of otters playing in the kelp, and get a new perspective of our beautiful coast line as you peer back at it from sea.
Carmel's Forest Lodge Guest Review
"A charming enclave of enchantingly unique individual havens in this 100 year old establishment. Beautifully appointed with an attention to detail, I stayed in two different rooms on this my first ( and certainly not my last ) stay. Evocative of a bygone era, the high wood beam ceilings and handcrafted architecture lent a coziness so rarely experienced in this post- modern world ( I love the split wood doors with real keys, not the electronic systems found everywhere else ). The grounds are extremely well laid out with gardens and sitting areas spread out over the beautifully landscaped property." – Barbara, TripAdvisor