Welcome to Carmel-by-the-Sea … and Forest Lodge
FOREST LODGE … a Carmel Boutique Inn … is a perfect gathering place for singles, couples, families, and small groups. Just steps away from the culturally rich village of Carmel, the newly eco-remodeled cottages of Carmel's Forest Lodge lie in a serene garden setting. Our Carmel bed and breakfast is also pet-friendly, welcoming well behaved dogs. A light breakfast is delivered each morning: 8:30am.
The village of Carmel-by-the-Sea delights travelers with a wealth of Carmel art galleries, restaurants and one-of-a-kind shops, plus the most spectacular beach in the world … Carmel Beach. The famed Sunset Center is within walking distance.
The majestic Big Sur is just a short drive south and the opulent Pebble Beach is located to the north of this Carmel Boutique Inn. Carmel's Forest Lodge is an easy drive from the Monterey Peninsula Airport as well as a short drive to the Monterey Bay Aquarium, Steinbeck Center and the famed Cannery Row in Monterey, California.
Escape to your own private retreat at Carmel Forest Lodge while experiencing the beauty of Carmel-by-the-Sea.
We at Carmel Forest Lodge are making every effort to preserve the beauty of Carmel and its natural resources by becoming more and more eco-conscious. From the amount of water, to the cleaning products and even to the materials used in our recent renovations, we are doing what we can to preserve the environment.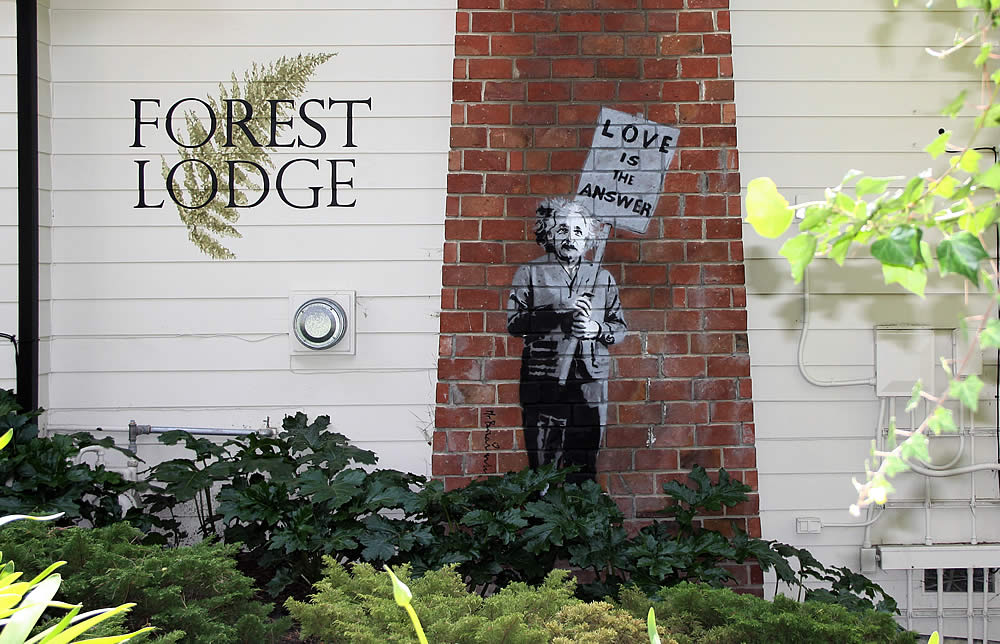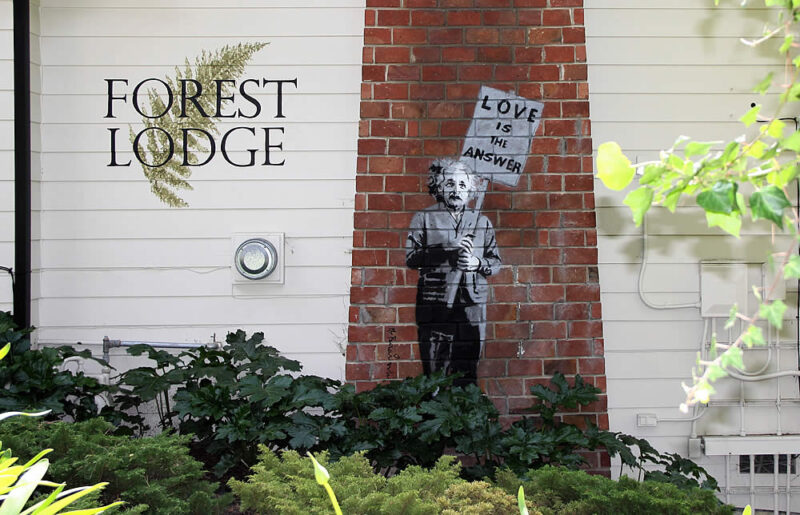 Carmel's Forest Lodge Guest Review
"The Quintessence of Carmel. A charming enclave of enchantingly unique individual havens in this 100 year old establishment. Beautifully appointed with an attention to detail. Evocative of a bygone era, the high wood beam ceilings and handcrafted architecture lent a coziness so rarely experienced in this post-modern world. The grounds are extremely well laid out with gardens and sitting areas spread out over the beautifully landscaped The wine and cheese hour at the sister property of the Lamplighter was lovely and the breakfast included hard boiled eggs. The staff were all so professional and exceedingly helpful. The location is the best, being able to walk to the beach with my dog and the heart of town. I highly recommend this lodge …" – Barbara, TripAdvisor